HR consulting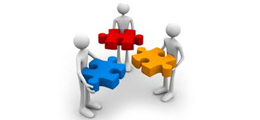 All our consulting solutions follow the Align, Build & Follow through methodology. Our experts work closely with you to understand your current state on "as is where is" basis & the aspired state you wish to achieve. With clear understanding of the two states (current & desired), commitment and availability of resources our expert's help you identify gaps, create milestones, design and align processes & practices to achieve the desired results. We enable you implement the agreed plan and support you in the entire change management process. Our focused approach enables you to regularly track the progress and effectiveness of these changes.
We offer a range of services in the Human Resource management (HRM) area covering the entire employee life cycle management processes that are customized to the client's needs. Here is an indicative range.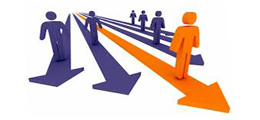 Policy & Processes
Design People Policies & Practices that are not only effective but simple to execute & comprehend.
Are aligned to business objectives & its implementation will aid in building high employee morale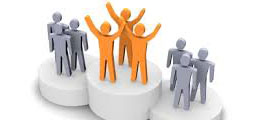 Performance Management
Design an appropriate Performance Management System (PMS) for the organization covering various aspects of performance
Builds objective goals, assessment of Training & Development needs, reward mechanism & effective communication that generates alignment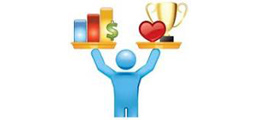 Compensation & Rewards
Design the compensation structure aligned to business objectives, market practice, performance & aligned to statutory Laws of the land.
Assist in designing transparent & appropriate reward interventions for enhancing employee morale, productivity & engagement i.e. flexible benefits/employee assistance program/ perks.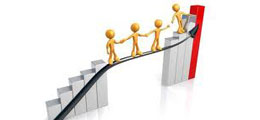 HR Diagnostic Study
Assist to indentify practices, policies, values, perceptions that influence the management of employees using appropriate tools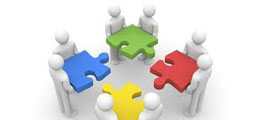 Employee Engagement
Research shows that highly engaged employees achieve return to stakeholder more than two times compare to typical companies. Engaged employee means better communication & performance, greater customer satisfaction, great commitment and team working, lower employee turnover & enhanced employer brand.
Assist in designing appropriate interventions to enhance high employee engagement levels
Compliance Audit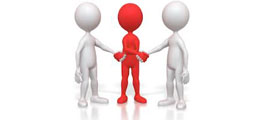 HR Statutory Compliance Audit
Assist to identify as to where the organization stands on "as is "basis in respect of statutory obligation perspective.
We address the mandatory requirements under the following central & state Labour legislations:
Contract labor(R&A) Act-1970
Employee Compensation Act-2009
Employee's Provident Fund & Misc Provisions Act-1952
Employee State Insurance Act-1948
Employment Exchange (CNV) Act-1959
Maternity Benefit Act-1961
Minimum Wages Act-1948
Payment of Bonus Act-1965
Payment of Gratuity Act-1972
Sexual Harassment of woman at workplace Prevention, Prohibition & Redressal Act-2013
Mumbai Labour Welfare Fund Act-1953
Mumbai Shop & Establishment Act-1948
While conducting an Audit we also incorporate other Labour acts that apply to specific Industries.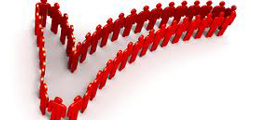 HR Process Audit
Assist to identify as to where the organization stands on "as is" basis in respect of various HR policies & processes benchmarked in line with best suggested practices & draws a road map for further development. We address suggested benchmark practices under the following areas of HR:
Human Resources Policy
Human Resources Strategy
Manpower Planning
Recruitment & Selection
Employee Retention, Recognition & Relationship building
Training & Development
Performance Management & Measurement
Compensation Design & Benefits Administration
Career Development & Succession Planning
HR Technology –HRIS & HRMS
Employee Communication & Feedback
EPO (Employee Process Outsourcing)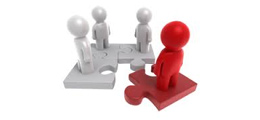 Exit interviews
Assist organizations by conducting Exit Interviews on their behalf. The Exit Interviews are aimed at sharing with the organization a firsthand unbiased feedback & brand building .To help organization to use the feedback constructively in enhancing its People Policies & Processes thus making it a better place to work. This is an excellent Organization Development tool.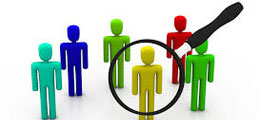 Background verification
Assist organizations in taking care of the complete background verification service that will quickly bring to light any discrepancies in a candidate's background. The service includes complete background investigation, employment & education verification, address verification, reference check and criminal record verification. In today's world, it is imperative to minimize risk.
And by the day, the increasing People Process challenges faced by organizations are driving our business to include more and more EPO service areas to our service band-width.
Smart HR for Startups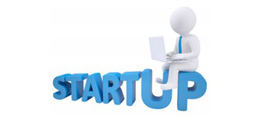 You are good at your business & we are at ours. HR is a specialized function & its best left to those who understand the nuances of employee behavior.
Startups are different corporate entities with their own set of challenges, each having a different vision & a different way to do business. Some of the challenges they face are nonexistent for established corporate entities. It can be difficult to hire, decide on compensation strategies, people processes & policies, employee templates, understand the compliance issues & much more. We assist them by putting in place basic HR framework covering aspects of employee life cycle management from Selection to Separation.
Assist you to build "a today" for tomorrow. Our solution for startups helps the startup to focus on quick growth in over 6 months and establishes all that's required to be get going
Training & Development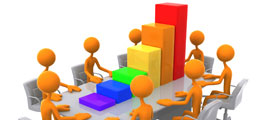 Assist in designing the T&D mechanism tailored to organizations need & on the philosophy of "need to know "& "nice to know" covering aspects of TNA, Audit, ROI, Evaluation
Our approach to training is through real life examples, games and exercises - analysis thereof and linking the outcome to theory and application to work. We conduct highly participative, pro-active, in-house training programs for our clients . Our emphasis is on improving effectiveness, efficiency and skills of individuals and organizations. These highly charged experiences, with other relevant inputs and with a focus on learning through fun, lead to profound understanding and participation. The training modules are tailor made keeping in view the target audience and goals of the organization.
Some of the generic areas under which our training programs are popular are :
Human Resources Behavioral Mapping -MBTI,TA, FIRO
Leadership skills & Soft Skills

Leadership Development
Customer Service Excellence
Personal Effectiveness
Team Building workshop
Time Management Techniques & tools
Life & Work Goal Setting workshop
Effective Communication
Presentation Skills

Campus to Corporate
Executive Search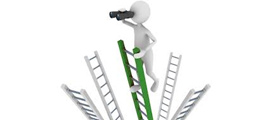 We provide Permanent Staffing Solutions. The corporate clients can avail of such Recruitment services which come with varied options covering aspects like Pre-Employment/Testing, Psychometric Assessment, Reference Checks, background verification, creation of Job descriptions to suit the client need.
Some of the industry verticals we specialize in are: BSFI, Manufacturing, Retail, Realty, Pharmaceutical & Healthcare. And by the day, the growth in economy is driving our business to include more and more industry verticals to our service band-width.
We stand behind our commitment to provide qualified, flexible, skilled & culturally suitable talent in the industry to meet our specific client's needs.
Campus Services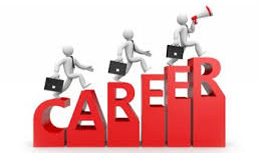 We focus on services for various Educational Institutions to make students Industry-fit and bridge the Fresher-Industry divide. The focus is on Management Institutes & Engineering Colleges which have stiff competition not only in getting the right pick of students on to their campuses but also getting them suitable jobs in the corporate world.
The services also include in helping the Institutes in driving their internship placements, Final Placements, corporate interaction, Placement Training Programs, Student Interpersonal Skills Improvement, Campus Recruitment Solutions, Brand Building activities etc.